Western Digital

2020
OOH, Gamification

Strategy:
︎︎︎ Intersect the anxiety of young busy professionals with light-hearted reminders that Western Digital can help them keep their file storage in check.

My role:
︎︎︎I partnered with an art director on this project, and we worked together to create a compelling advertising solution that would support the Western Digital brand.

---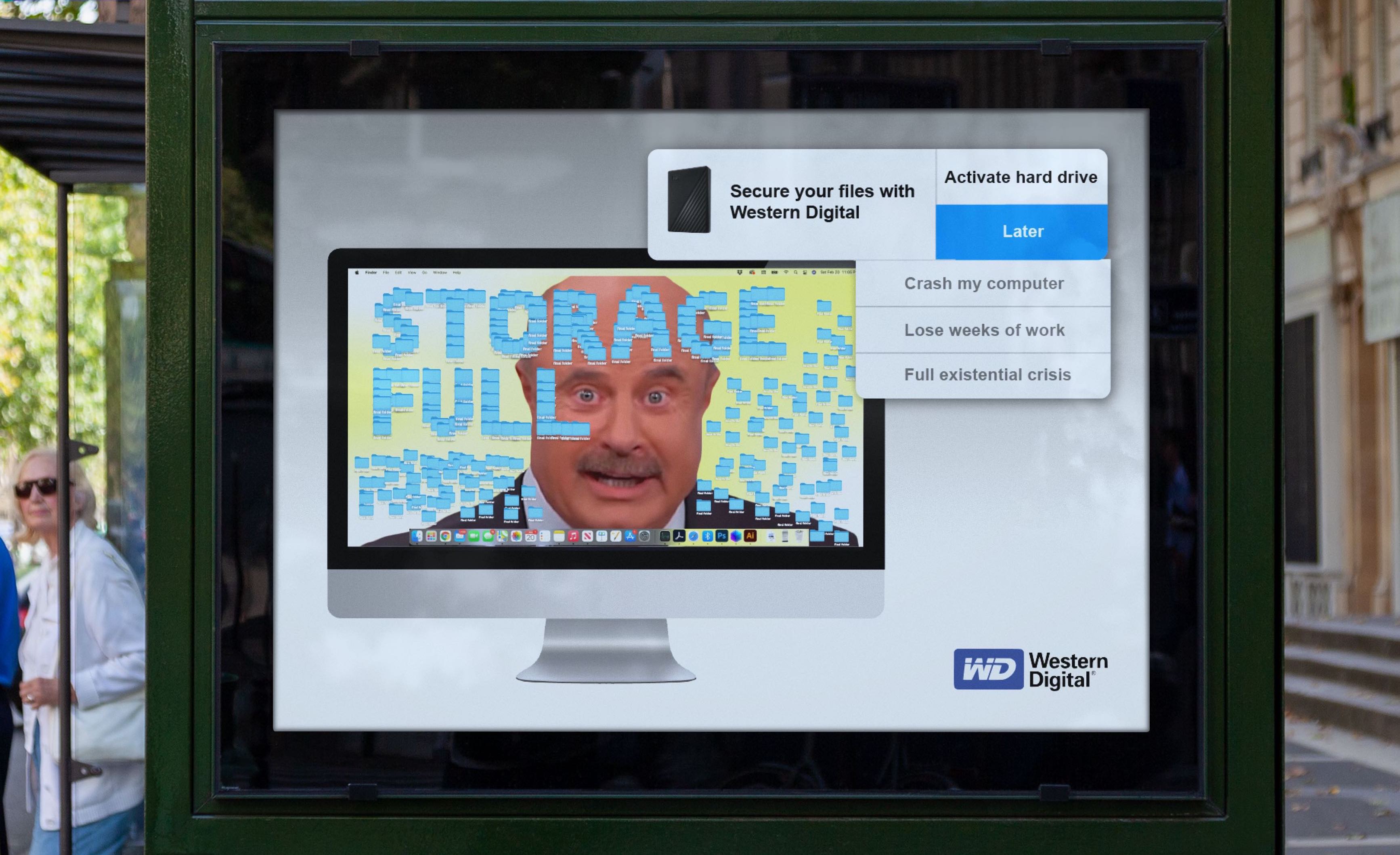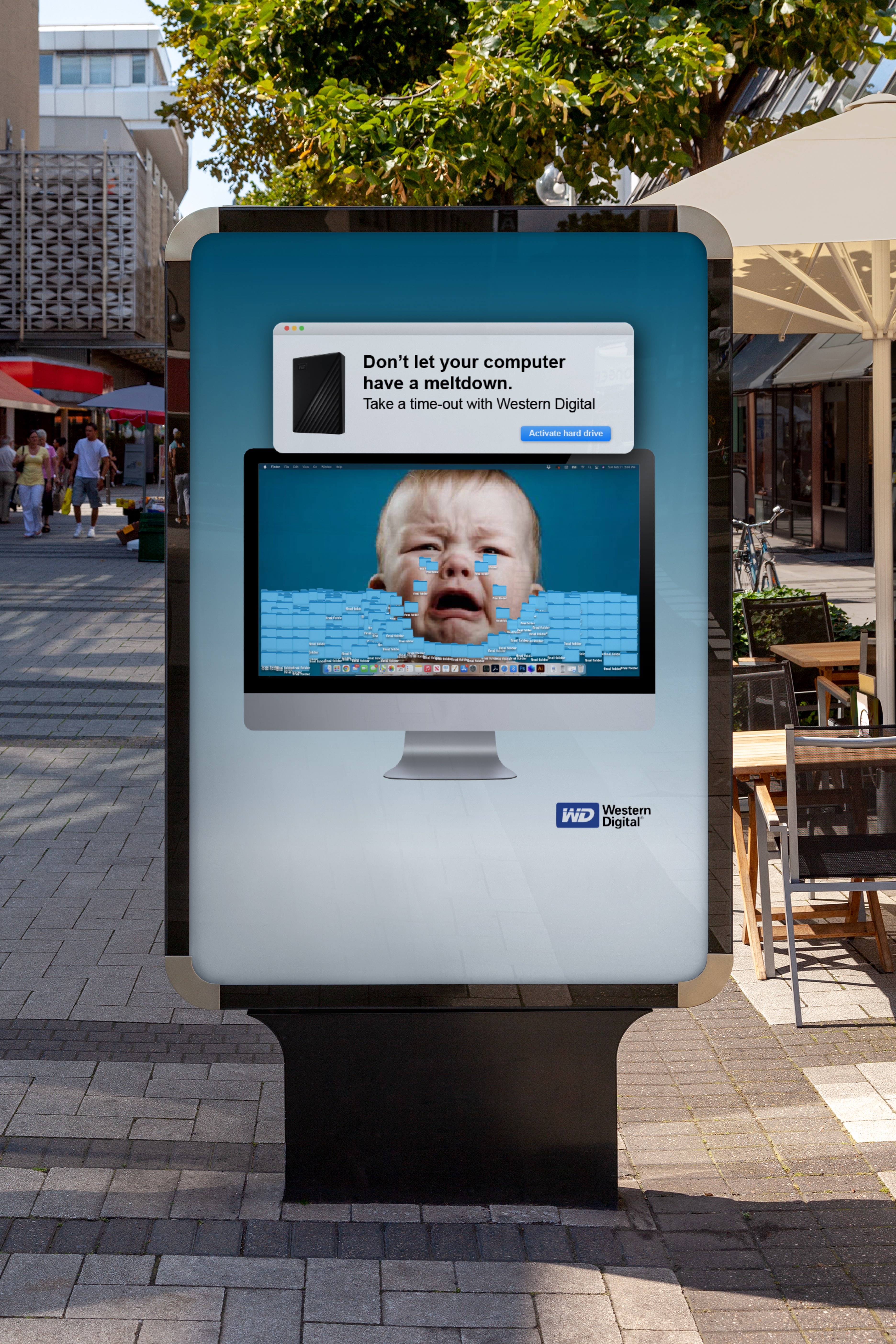 ---
Gamification
Western Digital creates a messaging game in which players attempt to save all files before their computer crashes.
---